Steve and Shannon Steuerwald
Steve first came to Ironwood as a counselor in the early 90's. Shannon, daughter of Walt and Betty Brock, was one of the original desert pygmies. They met at Maranatha Baptist Bible College in Watertown, WI. De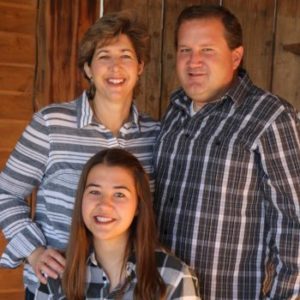 pending on who tells the story, she asked him out first! They got married in July 1993 and returned to Ironwood in 1996 after Steve finished seminary. Steve has helped on several different teams, including stores, the dining room, and the grounds crew; he currently is director of adult retreats. Shannon's vision for and commitment to Ironwood Christian Academy as principal has been a blessing for both parents and teachers. Their desert pygmies are Devon, Clay, and Courtney.
Chrissie Ond
erstal
Mission: Ahava – Malawi, Africa

Chrissie is from the Netherlands. Ahava is a ministry reaching small villages in the Chikhwa
wa District of Malawi. They operate a clinic as well as gardens in which the elderly widows can work. In addition, they meet the spiritual needs of the community through services and outreach.
Camp Julian Oaks
Julian Oaks is a Christian camp which ministers to children who have been removed from their homes for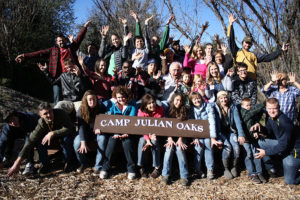 reasons of abuse or neglect. With the help of many volunteer counselors, children between the ages of 9-18, who desperately need love and hope are touched by Jesus. They are invited to come to camp for a week in the summer, a weekend in the winter, and attend other gatherings throughout the year.
Developing relationships is key to the long term success of the camp program. In the summer we maintain a ratio are 2 children per counselor and only 20 children per week. In the winter months there are 12 children , with 1 child per counselor. Campers are invited back every year until they graduate from High School. Many return to serve as Junior Counselors!
Don and Gretchen Cheney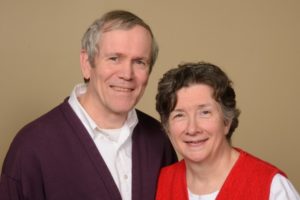 Don and Gretchen have served with Wycliffe since before they got married in 1983. They completed a New Testament and several easy-to-read books for the variety of Cakchiquel spoken in Santa María de Jesús in Guatemala. They were also involved in providing electricity for a few neighborhoods and improving the water supply for the whole town. They returned to the US in 2005.
Don's current ministry is writing help for Paratext, a computer program designed to help Bible translators input, edit, check, and publish Scripture. With thousands of translators using Paratext, Don's work is speeding up Bible translation around the world.
Gretchen's ministry involves helping people who struggle with spelling and reading. She finds great joy in helping others learn to decode the symbols on the page and discover the meaning.
Dan and Na Tisdale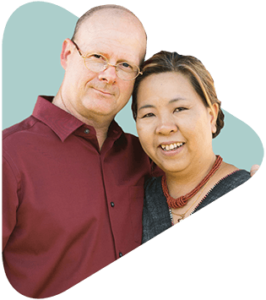 With Dan's Thai language abilities he is able to assist the Thai staff on an ongoing basis by designing promotional materials and keeping the local website up to date. With his skills and giftedness, Dan is able to help the office run at a smoother level and get the Gospel out to more people in Chiang Mai and throughout Thailand. God has given Dan a vision of giving every person in Thailand the opportunity to say, "Yes" to Jesus. In 2010, God redirected Dan to join GRN to help see this vision become a reality. In 1995, God provided a wonderful wife, Na. Na is a gifted teacher, linguist, and Sunday school curriculum writer who thrives when sharing the Word with children and training and equipping teachers. Together they have two sons, Daniel and Ty.
Edmur and Kathy Ribeiro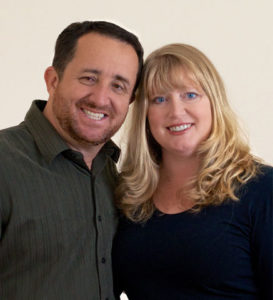 JOY! Brasil begins with a history of transformation. The founder of JOY! Brasil, Edmur Ribeiro, grew up on a slum and was a very angry teen who was beginning to become involved in gangs and violence. When he was 15 years old he was invited to participate in an outreach soccer tournament with Alvo da Mocidade (Young Life, in Brazil) and he met Christ. This changed his life forever.
Edmur was discipled for several years by a young university student named Anselmo, who taught him to walk with Christ and encouraged him to grow. Edmur soon became a leader in ALVO and began discipling his own group of guys.
Eventually, Edmur met Kat, whose parents helped start Young Life in Brazil. They were married in 1990 and soon afterwards moved to San Diego, CA, where they served in Young Life, a Christian outreach to non-church teens, for 12 years. There Edmur eventually became an Area Director, working with both American and Hispanic teens.
In spite of the joy they had in the ministry of Young Life in California, Edmur and Kathy had a deep desire to return to Brazil and work with teenagers there.
Therefore, in 2004, Edmur and Kathy, along with their daughter Stephanie, decided to move back to Brazil to begin an outreach ministry to non-church teenagers. Missão JOY! Brasil was born, and each year hundreds of teenagers have the opportunity to know and share the love of Jesus Christ through the many activities and events offered each week.
The Holsclaw Family
Mission: South East Asia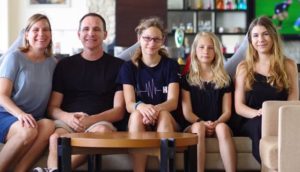 In addition to the missionaries listed above, Hillside actively participates in single giving missionary work, such as building a well and a church building for a small village in Cambodia, and purchase of rice for Malawi during floods.