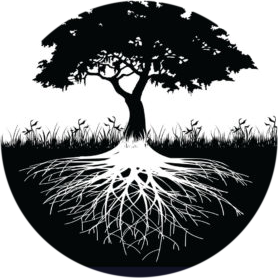 The life of the tree depends upon its roots. Roots serve several functions for the tree. First, they absorb water and minerals from the ground and transfer it to the tree above ground. These are called the feeder roots. In ideal conditions, they will spread out hundreds of feet in search of the necessary water and nutrients. Secondly, they provide support for the tree. Many times, we have seen trees fall over and realize that their root system was insufficient to support the weight of the tree above ground – especially in times of wind and storm.
Uncertain times like this test the roots of everyone. Only those who are sufficiently rooted will be able to successfully withstand the storm. Jesus roots allowed Him to be in the storm, but not affected by the storm. He showed that power, which came from the Father, to us. And we are to be rooted in Him.
Colossians 2, verses 6-7 says – As ye have therefore received Christ Jesus the Lord, so walk ye in him:
Rooted and built up in him, and stablished in the faith, as ye have been taught, abounding therein with thanksgiving.
How do we increase our roots when we are told to not leave home? In many ways, it's easier. Prayer is not affected by self isolation, in fact it's improved. Bible study is no hindered by being at home. We can watch our church service online until we can join together once again. Perhaps we need to turn off the TV and turn to the Lord. Make this a time when you dive deeper into the word of God, when you learn to prayer more efficiently. We need to have roots that go deeper, provide more support, and bring us more spiritual nutrition.
---