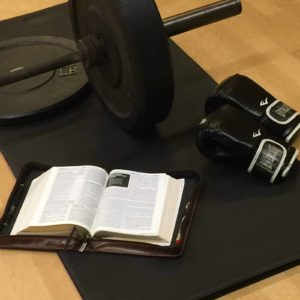 Read Hebrews 10:19-31 Verse 25, "Not forsaking the assembling of ourselves together, as the manner of some is; but exhorting one another: and so much the more, as ye see the day approaching." Paul gives us four ways to stay strong in verses 22-25:
Draw near to God. If you aren't closer to God today than you were yesterday, you are backslidden. Someone said, "If you are farther away from God than you once were, it wasn't God that moved."

Hold fast the profession of our faith. We ought to be proud to be Christians. We ought to be bold in proclaiming our Christian heritage. If anyone ought to be ashamed, it is those who have no God, or who have no relationship with God – those who live for their bellies. Unfortunately, it is usually the unsaved that do the most talking.

Consider one another – provoke to love and good works. We've done enough criticizing of each other. It's easy to pick on one another. We ought to uplift one another.

Don't forsake the gathering together of believers. There is a reason that we meet for church. It's not just because we can't find anything else to do. Others need your presence. If we can do these things, we can be strong. We can lessen our chances of falling.
---