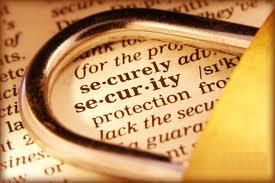 We Christians are funny creatures sometimes. True Bible believing Christians would fight and die for the doctrine of salvation by grace and grace alone. We would refute salvation by works, or salvation by faith plus works. But then once we have salvation, some of us somehow think that a person who could never be good enough to earn salvation, can now be good enough to keep his salvation. That somehow, this sinful flesh that we all carry, can live sinlessly. But such is not the case.
1st John 1:8 tells us. " If we say that we have no sin, we deceive ourselves, and the truth is not in us."
We do sin. We all sin. Even good Christians sin. However, when we got saved, God gave us something. And the Scriptures are very clear on what that something is. We could look at many verses, but we'll just look at Romans 6;23, which says – "For the wages of sin is death; but the gift of God is eternal life through Jesus Christ our Lord." When we trust Jesus as our Saviour, we get the gift of eternal life.
We could go on and on with Scriptures, but the point is clear. Believe on the Lord Jesus Christ and you receive eternal life. It is a gift of God, given to us from God by His grace. And God does not take back His gift. Look at Romans 11:29 For the gifts and calling of God are without repentance.
Look what Jesus said in John 5:24
–
Most assuredly, I say to you,
he who hears My word and believes in Him who sent Me has everlasting life, and shall not come into judgment,
but has passed from death into life.
When we believe on the Lord Jesus Christ, we pass from death to life, and shall never come into condemnation. Jesus makes it perfectly clear that we shall never suffer condemnation because of our sins. They were paid for on the cross. We were saved by grace and now we stand in grace.
---